A Ministry of First Presbyterian Church, Bozeman MT
Rockhaven supports the ministry and mission of First Presbyterian Church of Bozeman by providing a welcoming outdoor experience for the church family and wider community.  We do this by nurturing spiritual growth and renewal, building relationships, encountering God, realizing Christ's presence, and witnessing the transforming power of the Holy Spirit.
In the early 1920's. the A.T. Rutledges of Bozeman bought the Benham cabin along with the property and buildings associated with it.  They used this as a summer home for a few years until they gave their "Benham Place" to their church, First Presbyterian Church of Bozeman.  On October 18, 1925 the Rutledges signed the deed which finalized the sale of ten acres along the Gallatin River to First Presbyterian Church of Bozeman, Montana, for the token sum of $1.  This gift included acreage split roughly in half by the river, a wooden bridge across the river with the Sheep Rock building on the west side of the river.  This new camp facility was renamed Rockhaven, and the original Benham buildings were used as the facilities for a church camp. 
For decades Rockhaven was used for church retreats, picnics, camps, meetings and family reunions. With each passing decade there were various facility improvements like the building of the Chapel in 1928, the dining hall in the 40's, and the dorm and bathhouse in the 60's helping Rockhaven increasingly to becoming a fixture in the Gallatin Canyon along Hwy. 191.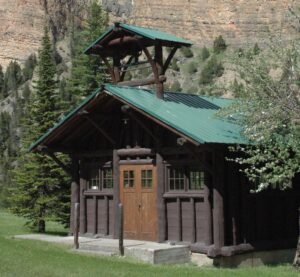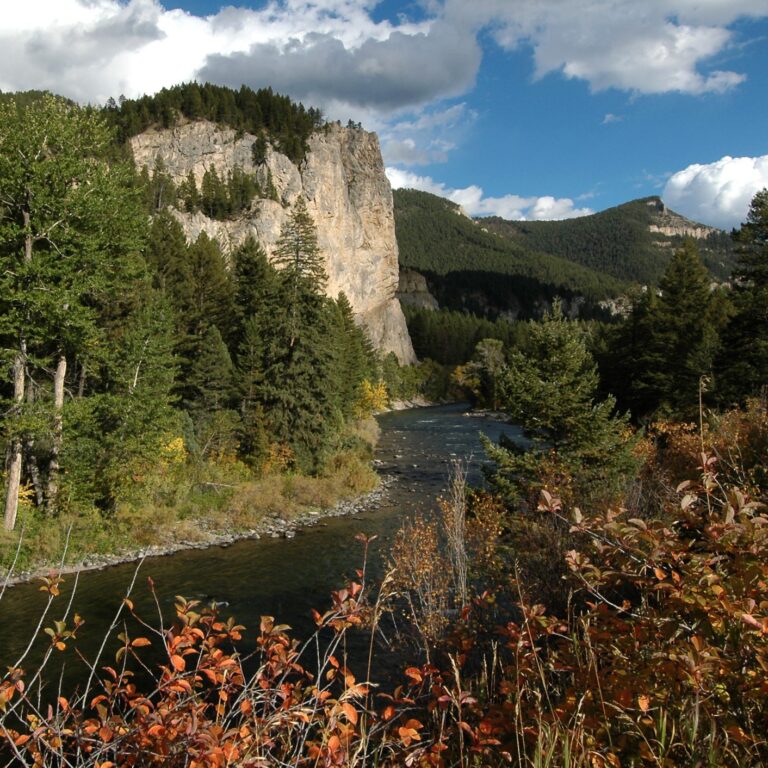 Today Rockhaven operates as a full service camp and retreat center.  This small but mighty 10 acre outdoor ministry flourishes more with each passing year with a cutting edge outdoor ministry program of free play, nature play and experiential education.  
During the summer months Rockhaven operates 8 weeks of summer camp programs with both day and overnight camping opportunities for children Kindergarten though High School.  Rockhaven is a perfect spot to hold a retreat as well.  A modest but comfortable 40 bed bunkhouse, washhouse with showers and restrooms, full dining hall and meeting space both indoor and out. The original chapel is ideal for a cozy worship service, wedding or simply extra meeting space during your stay.
A foot bridge crossing the Gallatin River provides access to the east side of Rockhaven's property otherwise known as Trinity Meadow. There guests can enjoy a walk away from the noise of the world, an outdoor vesper dell, our 9 circuit rustic prayer Labyrinth and Yellowstone Zip Line Canopy Tours which is a state of the art zip line operated through a partnership with Montana Whitewater.
Rockhaven is available for retreats, meetings, reunions, and camps.  Our Climbing Tower, Challenge Course and High Ropes Course all offer groups more opportunities for team and community building adventures at Rockhaven.
During the summer months, beginning on Father's Day and concluding the Sunday before Labor Day weekend, First Presbyterian Church hosts an evening vesper service and potluck dinner held each Sunday at 7pm in the beautiful and rustic Rockhaven Chapel.  All are welcome and many Sundays there are special events or activities for all ages.